Unleash Your Mediumship at The College of Psychic Studies
08jan7:00 pm9:00 pmUnleash Your Mediumship at The College of Psychic Studies
Event Details

Embark upon an extraordinary adventure into the uncharted realms of mediumship with Ann Théato as your guide in this 6-week livestream course.

To truly grasp the depths of mediumship, we must liberate ourselves from restrictive structures. In this online course, we create a space where the spirit world is our co-conspirator, and together, we invent novel ways to bridge the gap between realms. Our collective efforts will propel humanity forward, enabling connections across the ethereal divide.
This course invites you to experience:
Playful exploration | Step into a world where curiosity knows no bounds, and the spirit realm becomes your playground.
Uninhibited connection | Break free from rigid formats and discover inventive ways to communicate with the other side.
Adventurous collaboration | Embark on a collaborative journey with like-minded souls, ready to jam with the spirit world.
Joyful discovery | Experience the joy of flowing, limitless connection as you uncover the mysteries that lie beyond.
The bold, the mysterious and the new | Dive into uncharted waters, where every moment sparkles with the promise of something new and extraordinary.
Let's unshackle our mediumship abilities and set our spirits free. This course is an invitation to collaborate, to vibe with the unknown, and to venture into the limitless possibilities that await beyond the veil.
Book now to join Ann for this 6-week experience that may leave you forever changed.
—
Entry requirements
This course is open to all, and is your first step on the journey of psychic development.
If you are unsure, please read this article to find out which course level is right for you.
To enrol on this course, click 'BOOK NOW'.
If it is fully booked, click 'REGISTER INTEREST' for updates.
—
We will not be recording these classes. One of the unique aspects of the College's online courses is that they are highly interactive. Participants are encouraged to discuss and share with the tutor and the group. These sharings can be very personal, and some may not feel comfortable with them being recorded. If you need to miss any sessions, your tutor will be happy to offer a brief outline of the material covered.
—
Previous participants say:
"Great class, thoughtfully and effectively designed. Plenty of content and well presented. I learned more than I expected I would and enjoyed the experience. I would certainly study with this instructor again."
"Amazing experience to discover my self."
"Ann is lovely, spirited, and gentle… inviting the best of people within a supportive group. I learned some things about myself in regards to my mediumship and picked up an approach that, while I've heard it before, didn't land until Ann shared it. I highly recommend her classes."
"Ann was very engaging and helpful, ensuring to check in with each delegate regarding where they were at, their experiences, and if anyone had any questions and so forth. She was inclusive. Her personality shone through. I felt honoured and blessed to be part of this wonderful course."
—
Course Schedule
There are 6 sessions for this course
| | | |
| --- | --- | --- |
| 1 | Monday 8th January 2024 | 7:00pm – 9:00pm |
| 2 | Monday 15th January 2024 | 7:00pm – 9:00pm |
| 3 | Monday 22nd January 2024 | 7:00pm – 9:00pm |
| 4 | Monday 29th January 2024 | 7:00pm – 9:00pm |
| 5 | Monday 5th February 2024 | 7:00pm – 9:00pm |
| 6 | Monday 12th February 2024 | 7:00pm – 9:00pm |
This course will be live in our online classroom
All you need to take part is a good internet connection and a computer with a webcam, microphone and Zoom.
On booking this course, you will receive an email with the Zoom link to access it. Remember to check your spam folder if you don't receive this confirmation email in your inbox.
Please use the same link to access each of your course sessions.
Please send us a message if you have any questions. We hope you enjoy the course!
About Ann Théato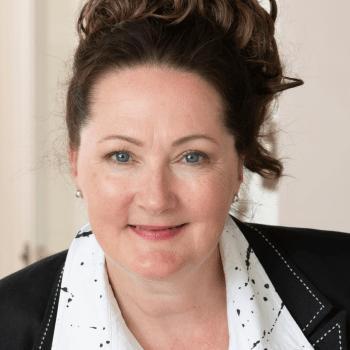 Psychic medium, award-winning writer and founder of the Psychic Matters Podcast, Ann Théato teaches us how to use heightened sensitivity to communicate with the spirit world.
READ MORE ABOUT ANN
more
Time

(Monday) 7:00 pm - 9:00 pm
Organizer
We welcome everyone at The College of Psychic Studies and offer a range of workshops, courses, talks and special events to support your journey of discovery and development. We offer one-to-one readings in a range of modalities, including healing sessions and psychic mediumship readings with our highly qualified team of experts. Our Healing Clinics and Distant Healing Group are operated by fully qualified healers.
The College of Psychic Studies is world-renowned for its courses in consciousness, healing and the psychic arts. We offer excellent training in mediumship, psychometry, palmistry, numerology and trance as well as divinatory tools such as the tarot, lenormand and dowsing. Our programme is curated to support your self-development, and includes global healing modalities ranging from Tibetan Chöd and tantric yoga to Norse mysticism and Mexican shamanism. We pride ourselves on the high calibre and authenticity of our tutors and consultants